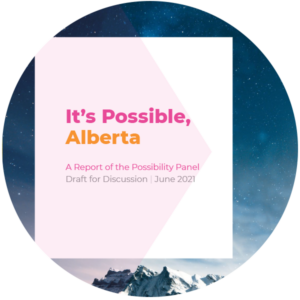 We shouldn't need any more reminders about the importance of pursuing truth and reconciliation in Canada, but the recent discovery of an unmarked grave on the grounds of the former Kamloops Indian Residential School containing the remains of 215 Indigenous children is a stark one. This is not some aspect of a long distant past, or a matter for historians and archivists. It is a living, real, and urgent matter that millions of Canadians have yet to truly reckon with. That's particularly true here in Alberta, a province that had more residential schools per capita than almost anywhere else in Canada, and where systemic racism inhibits Indigenous peoples in countless ways today.
The required reckoning certainly involves governments enacting the calls to action in the Truth and Reconciliation Commission report, and explaining to the public why they are so important. But it doesn't stop there. Reconciliation isn't a thing that's done by others. It's a responsibility that every Canadian needs to take ownership of in their own lives, one that begins within themselves. 
We all need to continue doing the work of decolonization, whether that's in our own family, our own organizations, or our own workplaces. This isn't about achieving goals or checking boxes, but instead participating in an ongoing dialogue — one where non-Indigenous people need to do more active listening and learning. This is first and foremost for the sake of knowing the truth about our history and understanding the effects of intergenerational trauma. But it is also because there are so many personal and collective opportunities for learning from Indigenous worldviews and knowledge systems as new relationships are forged. Mutual respect and mutual learning should be our shared commitments as Treaty people.
The Possibility: We can make Alberta a place where truth and reconciliation are infused into our institutions and our daily interactions, and where a resurgence of Indigenous culture drives new opportunities everywhere.
---
Push your idea
Login
0

/2000
Leaderboard
Most Votes
Top Ideas
Most Ideas
Share These Ideas