The Possibility Panel and Report
30 Possibility Panelists.
10 Public Sessions.
Thousands of Albertans.
Sharing their ideas, and their vision for what's possible in Alberta over the next 30 years. Together we've produced a set of possibilities for Alberta's future and ideas to help realize them. We invite you to review, contribute, and take action below.
Use the links below to vote for your favourite ideas, share them on social media, and add your own ideas for Alberta's future. 
Attracting and Retaining Talent
The Possibility: We can make Alberta the place of opportunity for our own young people and for talented people from all over the world
Truth, Reconciliation, and Indigenous Opportunity
The Possibility: We can make Alberta a place where truth and reconciliation are infused into our institutions and our daily interactions, and where a resurgence of Indigenous culture drives new opportunities everywhere.
Energy & Climate
The Possibility: Alberta can turn the global energy transition from a risk into an opportunity and become a leader in the transition to a low-carbon emissions global economy not in spite of but because of our natural resources.
Economic Diversification
The Possibility: We can take Alberta's history, values, and assets and put them to work to address new challenges and create new areas of growth and opportunity for the 21st century.
The Provincial Budget
The Possibility: We can create a more predictable and sustainable fiscal framework for our province — one that maintains a competitive tax rate and effective public services, without placing the burden on future generations.
Building an Inclusive Social Fabric
The Possibility:We can build a society in which everyone feels able to participate and contribute — and that their contributions are appreciated.
Health and Wellness
The Possibility: We can create a province where our people are among the healthiest in the world, and our healthcare system is strong and sustainable in its capacity to support the wellness of Albertans.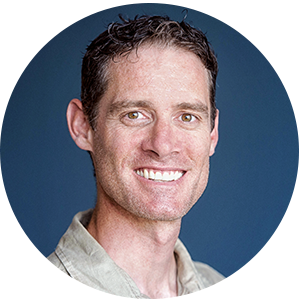 Chad Park, chair
Chad serves in a national role as vice president, sustainability & citizenship at The Co-operators from his home in Edmonton. He was the Founding Director of the Energy Futures Lab and loves how people can make things happen in Alberta. Originally from Spruce Grove with roots in Rocky Mountain House, Chad believes that polarization is hindering progress in our province and that we need to think big about our place in the world.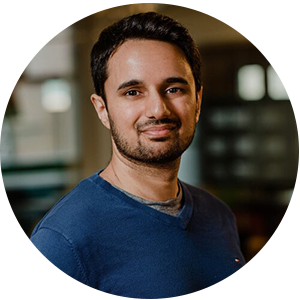 Aatif Baskanderi
Aatif is the executive director of Startup Edmonton and the co-founder of Salaam B'y, a Facebook post about the story of a Muslim Newfoundlander that turned into a documentary film, national speaking tour and educational resource. Originally from Clarenville in Newfoundland & Labrador, he has made Alberta home and loves its people the most. He sees trust and access between people and societies, locally and globally, as Alberta's opportunity in the next 30 years.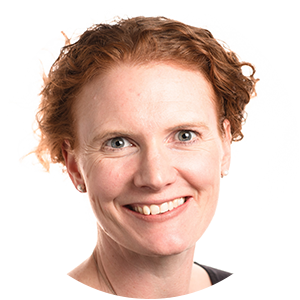 Anna De Paoli
Anna is the president of De Paoli & Associates, board chair of the Millarville Racing & Agricultural Society, and a lecturer at the Wharton Business School. Originally from Prestbury in the UK, Anna sees Alberta as a land of possibility with stunning landscapes and natural resources. She loves this province's entrepreneurial spirit, can-do attitude, risk appetite and willingness to work hard to achieve great things. She sees opportunity in the agriculture sector and food processing as well as the power sector.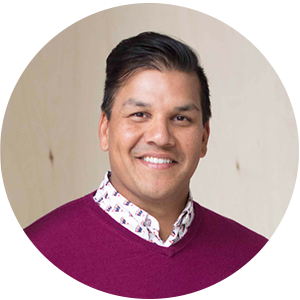 Avnish Mehta
Avnish is principal at Stand and Command and board chair for Calgary Public Library. He is also the co-founder at FARE Developments, strategic director at Accent Free Tech, fundraising committee member at Calgary Folk Music Society, and a governance committee member at Bow Valley College. Avnish sees that an opportunity for Alberta lies in a provincial sales tax and a six-year budget.
Brenda Barritt
Brenda owns and operates Earth Works Farm near Alix and works for the Alberta Real Estate Foundation in community investment. She is also a board member at the Association of Communities Against Abuse, advisor at Rural Routes to Climate Solutions, and a master practitioner at the Centre for Holding Space. Originally from Brownfield, she loves Alberta's big open skies and entrepreneurship.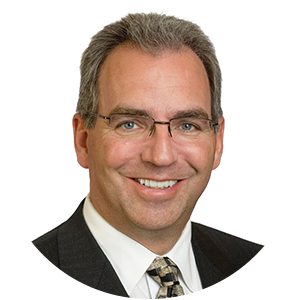 Carman McNary
Carman is counsel at Dentons Canada. He is past chair of Alberta Chamber of Commerce, Edmonton Chamber of Commerce, Edmonton Community Foundation, and 2017 United Way Campaign co-chair. He is also a former hockey and soccer coach. Originally from Stony Plain and Edmonton, he loves that Alberta is a province of builders. Carman believes that the one thing that cannot be taken away is Alberta's location, so let's take advantage of it, produce what the province is best at, and become the best transportation and logistics inland port in North America.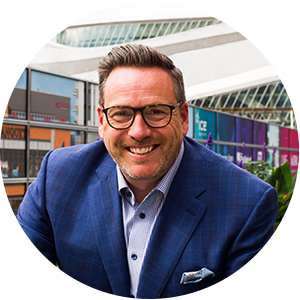 Chris LaBossiere
Chris is an Edmontonian and the founder & CEO of Altitude Investments Ltd. What he loves the most about Alberta is its people and their potential; risk-takers, independent, and entrepreneurial. Plus, Alberta is a beautiful, hearty place. He sees free post-secondary as an opportunity for Alberta in the next 30 years.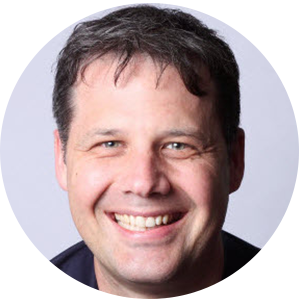 Cory Janssen
Cory is the co-founder and co-CEO at AltaML, a developer of machine learning applications. He is a member of the Business Council of Alberta, an associate of the Creative Destruction Lab, and is active in the Alberta entrepreneurial community having served as past-president of the Edmonton chapter for Entrepreneur's Organization (EO), member of the A100, and the Venture Mentoring Service (VMS) program at the University of Alberta.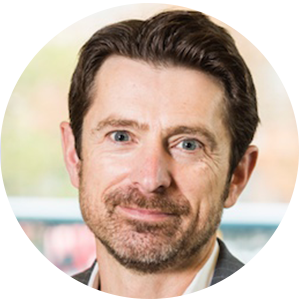 Ed Whittingham
Ed is a clean energy project and policy consultant. He is co-host of the "Energy vs. Climate" podcast and  co-founder of the Academy for Sustainable Innovation Canada. Based in Canmore, Ed loves Alberta's nature, its friendly people and wonderful characters, its world-class parks and protected areas, its charming small towns and its entrepreneurial spirit. Ed thinks there is a huge opportunity for Alberta in developing professionals to lead the global transition to an equitable, low-carbon economy.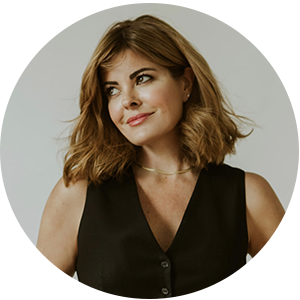 Emma May
A lawyer by training, Emma is the founder of SophieGrace.ca, founder of Charles Real Estate, and the former executive director of the Office of the Premier for Southern Alberta. Emma is a Calgarian who loves Alberta's ability to excel at community. She sees an opportunity for Alberta in the next 30 years to become the place for new energy research and capital deployment.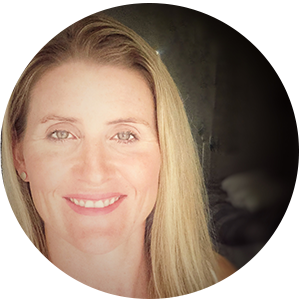 Hayley Wickenheiser
Hayley is a four-time Olympic gold medalist, member of the Hockey Hall of Fame, assistant director, player development for Toronto Maple Leafs, and a final year medical student based in Calgary. She loves Alberta's geography, its easy going nature, and the legacy of Calgary's iconic 1988 winter Olympics. She sees opportunity in technology investment, diversification, and major event hosting such as the Olympics.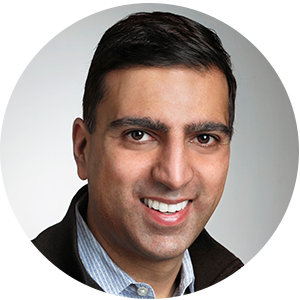 Irfhan Rawji
Irfan is the founder & CEO of MobSquad as well as the venture partner at Relay Ventures, principal at Totem Capital Corporation, and board chair at the Glenbow Museum and The Organic Box. Originally from Coquitlam, he has made Calgary home, loving Alberta's desire to be entrepreneurial, and the "can do" orientation. He sees an opportunity for Alberta over the next 30 years to be the best place for foreign talent who want to immigrate to Canada.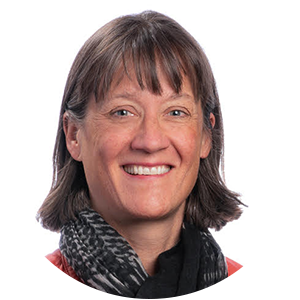 Judy Fairburn
Judy is co-founder and co-CEO of The51 – a Financial Feminist™ platform that puts women-led capital to work in innovative women-led startups. She is also a board director and former C-suite executive, speaking "three languages" – energy, tech, and public policy. Born in Calgary and having worked across the province, she's a big believer in Albertans' ability to fearlessly look forward and make it happen. Now, more than ever, it's essential that we open our minds and strive, partnering with those different from ourselves, because in doing so innovation and a better future will unfold.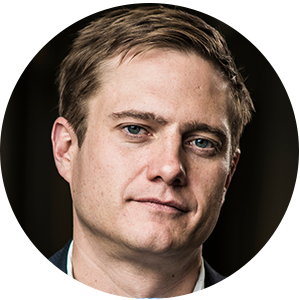 Kevin Krausert
Kevin is the Calgary-based CEO & co-founder of Avatar Innovations and past president of Beaver Drilling.  A steering committee member of Clean Resource Innovation Network (CRIN), he thinks Alberta can become a new energy technology exporting powerhouse over the next 30 years.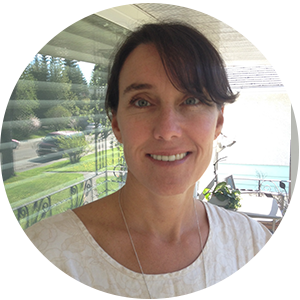 Dr. Kerri Novak
Based at the Foothills Medical Center, Kerri is an academic gastroenterologist who has pioneered the use of point of care bowel ultrasound in North America. She travels internationally promoting the use of this patient-centered tool and advocating for change in care delivery. She leads quality improvement in her division and champions province-wide collaborative projects with primary care to improve timely access to care for Albertans. Kerri loves Alberta's huge sky, sunshine, and the escape of the Rocky Mountains. Kerri sees huge potential in the health sector as a driver of employment and revenue as well as the intersection of healthcare with big data and AI to drive innovation.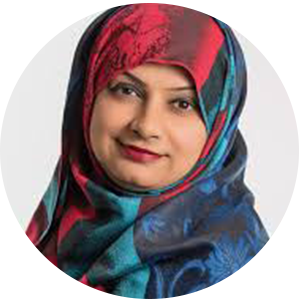 Kiran Malik-Khan
Kiran is the communications manager for Fort McMurray Public School Division and the co-founder and PR director of NorthWord Magazine. She is president/co-founder of World Hijab Day YMM, bringing conversation about the Hijab front and centre in the community. She has been recognized in the Top 50 Under 50 by YMM Magazine and a TEDx speaker – Who is Afraid of the Hijab? She sees opportunity in the development of better infrastructure for smaller cities and improvements for rural communities. 
Larissa Crawford
Larissa is the founder and managing director of Future Ancestors Services Inc based in Calgary. She is a CohortX Climate Justice fellow, Community Knowledge Exchange fellow, and Fireweed fellow with Raven Indigenous Capital Partners. Originally from Water Valley, she moved back to Alberta from Toronto and sees opportunity in the active and thriving community of anti-racism leaders in Alberta.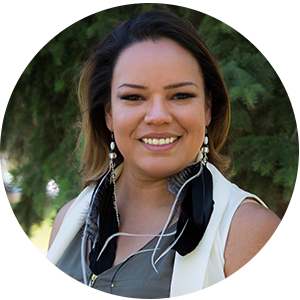 Laurie Buffalo
Laurie is a councillor for Samson Cree Nation near Mascwacis, while also serving as financial controller, senior policy analyst on intergovernmental issues for the Confederacy of Treaty 6, a small business owner/entrepreneur, and an Indigenous business development professional. As a Treaty person, Laurie loves that Alberta has a rich history of powerful Indigenous leaders and their specific contributions to the betterment and growth of Alberta. She sees an opportunity for Alberta in a proper, respectful, meaningful inclusion of Indigenous peoples that would place Alberta as not only an economic leader but also one when it comes to reconciliation through the recognition and respectful implementation of the numbered Treaty agreements.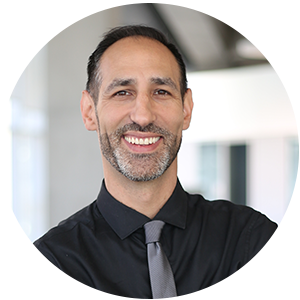 Leor Rotchild
Leor is the Calgary-based executive director of the Canadian Business for Social Responsibility (CBSR) and co-host of Pipelines & Turbines podcast. Originally from Toronto, Leor loves Alberta's pristine natural landscapes, its community spirit, festivals and sporting events, and the celebration of entrepreneurship. He sees an opportunity over the next 30 years in creating financial incentives for growers to track, reduce, and sequester carbon and to position Alberta food exports as the most sustainable bulk food source in the world.
Dr. Lindsay Tedds
Lindsay is an associate professor in fiscal and economic policy at the University of Calgary. Originally from Victoria, Lindsay likes Calgary's affordability, walkability in the inner city, and the large number of parks and green space. She sees inclusive economic growth as a major opportunity for Alberta in the next 30 years.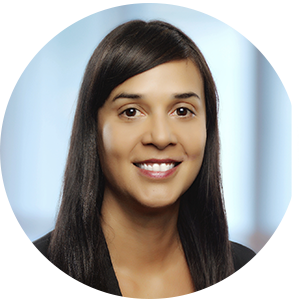 Marcela Mandeville
Marcela is the CEO of Alberta Women's Entrepreneurs and serves as chair of the Women's Enterprise Organizations of Canada. She volunteers her time on the Explore Edmonton Corporation Board, University of Alberta Professional Development for Graduate Students Advisory Board, and the Edmonton Region Innovation Network Steering Committee. Marcela loves Alberta's sunny skies, community kindness, and resilient, entrepreneurial spirit. She believes intentionally expanding participation and scaling the networks of social, financial and inspiration capital for diverse entrepreneurs will create incredible and sustainable global opportunities for Alberta.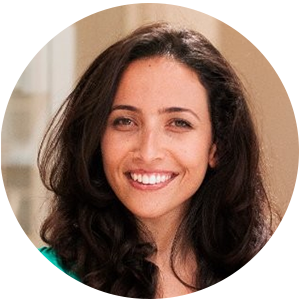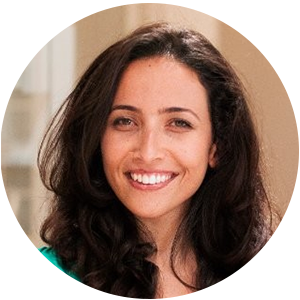 Nagwan Al-Guneid
Pronounced Najwan, Nagwan is a former public member of the City of Calgary BiodiverCity Advisory Committee and past president and current board member of Ask Her YYC, an organization focused on advancing gender representation on Calgary City Council. Born and raised in Taiz in Yemen, Nagwan won Nexen's full scholarship and moved to Alberta alone at the age of 17 to start university as a teenager. Nagwan loves the Rockies and the exciting opportunities in this province, which she also calls home. She sees growing the tech sector and energy transition as opportunities for Alberta in the next 30 years.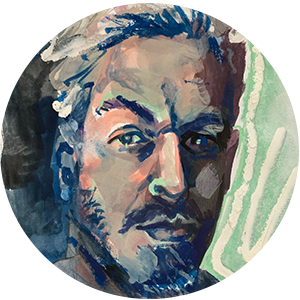 Rich Theroux
Rich Theroux is an artist, writer, and teacher. He and his wife run the Rumble House Arts Society, a not for profit studio/ art gallery for the past 8 years. 
Teaching, art making, speaking, cleaning, dressing and feeding people in his community on the west end of Down Town Calgary, his work has reached all corners of the globe.
Rich uses a background in animation and commercial design to make movies, publish books, and host weekly events every single Wednesday for over 400 Wednesday's; bringing together celebrities with people living on the streets.
Building community is what happens with weekly street cleaning, community art lessons, and the Wednesday night art rumbles.
"Beware of artists, they mix with all classes of society and are therefore most dangerous." – Queen Victoria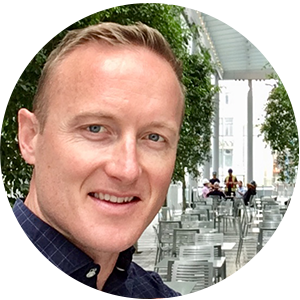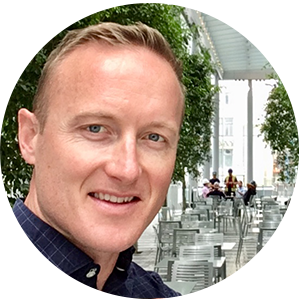 Ryan Richardson
Ryan has leveraged the opportunities given to a born and raised Calgarian to work on energy development projects across Canada and Europe. As the manager of global markets and strategy at Radicle, he is focussed on helping the energy industry reduce their emissions profitably by monetizing carbon credits. As the board chair at The FUSE Collective, Ryan connects local university students passionate about sustainability with opportunities to connect and solve real world business challenges in Alberta. Ryan's experience solving challenges in energy and education gives him tremendous optimism that Albertans are well equipped to solve any challenge we face.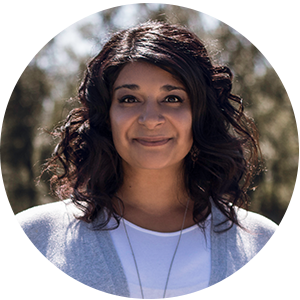 Salimah Kassam
Salimah is executive director at Sunrise Community Resource Centre, while also serving as board chair at Downstage Theatre, and board member at Arts Commons and Cornerstone Youth Centres. Salimah moved from Vancouver and made Calgary home, loving Alberta's big, expansive sky with its huge moons and mountains on the horizon. She thinks Alberta's education system needs to evolve from primarily serving our labour market and into positioning citizens to grow and participate in the knowledge-based economies of the future.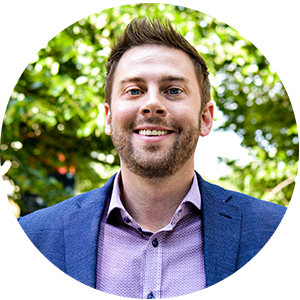 Sean Collins
Originally from Fort McMurray, Sean believes there is a certain "chip on your shoulder" competitiveness in Alberta that he doesn't see anywhere else in Canada. Sean is a serial entrepreneur that has raised over $45 million across ventures to date. He is a proud co-founder of Student Energy, Terrapin Geothermics and The Next 30. Sean is a former sessional instructor at U of A and SFU's business schools, received Top 40 Under 40 in Edmonton, has spoken at the United Nations in New York on two occasions and was a member of Canada's contingent at COP 21 in Paris.
He sees an opportunity in replacing oil sands steam generation with nuclear-driven steam, which would decarbonize this productive asset significantly and establish Alberta as an expert in nuclear deployment for heavy industry. 
Sean Crump
Sean is an accessibility and universal design industry expert and an inclusion collaborator. After breaking his neck in 2004 from a diving accident, he now lives as a quadriplegic and utilizes a wheelchair to optimize his independence. Sean attended university with a focus on mathematics. As an entrepreneur, he developed proprietary, internationally-recognized, accessibility standards and used them to launch Universal Access. Today, Universal Access is a self-sustaining social impact business committed to evolving accessibility globally. As the co-founder of a new endeavor, Included by Design, Sean's goal is to create communities where all people feel comfortable conducting daily tasks, participating in social events, and contributing to their economic well-being as though spaces were designed to accommodate all people regardless of their unique characteristics. Sean sits on multiple not-for-profit boards and advises on advocacy committees. He enjoys gardening and being outdoors with his partner Christine and dog Iggy, along with getting into a good puzzle or a classic game. His other passions include cooking, sailing, hockey, football, debate, and getting out of the city whenever possible.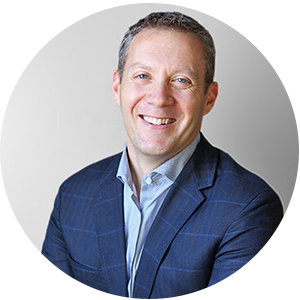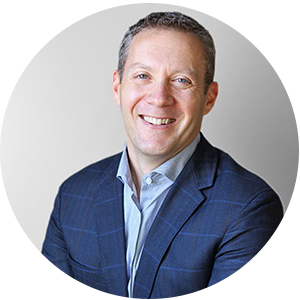 Ted Kouri
Ted is founder and president of Incite, past board Chair of Edmonton Community Foundation, and an active member of Entrepreneurs' Organization, Edmonton Executives' Association, and Synergy Network. Born in Edmonton, Ted loves how Alberta values entrepreneurship, hard work, and community. He sees small business, technology, and healthcare as opportunities for Alberta in the next 30 years.  He believes we can strengthen our publicly-funded, universally accessible healthcare system by focusing more on prevention and partnerships with Alberta's growing tech sector to drive innovation, efficiency, and improved healthcare outcomes for all Albertans.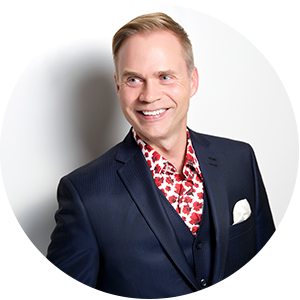 Todd Hirsch
Todd is ATB Financial's chief economist and a board member at Glenbow Museum and Alberta Ballet. Originally from Edmonton, Todd loves how anything is possible in Alberta; the region has been inhabited for thousands of years in spite of extreme weather and climate, and new settlers overcame unimaginable adversities. Todd believes in the passion and energy of young people, and wants to ensure we create a political climate where they can thrive and prosper.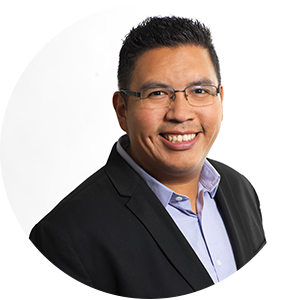 Tim Fox
Tim is vice president, Indigenous relations and equity strategy at the Calgary Foundation, chair of The Circle on Philanthropy and Aboriginal Peoples in Canada and a proud father to a nine-year old daughter. Tim is a member of the Siksikaitsitapi (Blackfoot Confederacy) from the Blood (Kainai) reserve. Tim loves his ancestral lands of the Siksikaitsitapi and bio region of the plains people, all of which has always been situated on land now known as Alberta. It is this truth narrative that Tim endeavours to embed within the fabric of this province, and our collective responsibility to that truth, for generations to come.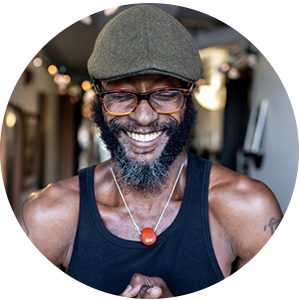 Wakefield Brewster
Wakefield
Brewster has been known as one of Canada's most popular and prolific performance poets. Born and raised in Toronto,
Wakefield
is a Black man with parents hailing from Barbados Islands.
Wakefield
has made Calgary home since 2006 and continues to speak across Canada and the US. He wears many hats (and hoodies!) and is a fierce advocate for many causes such as Recovery Through the Arts, which is present in his personal wellness journey with alcoholism, addictions, and mental illness. Besides being a classical pianist,
Wakefield
is Calgary's first resident poet and Spoken Word Artist of The Grand Theatre House. He has also published numerous anthologies and music recordings. He is a three-time Calgary Poetry Slam Champion and Team Captain as well as Calgary's Poet Laureate finalist for 2012 and 2020.