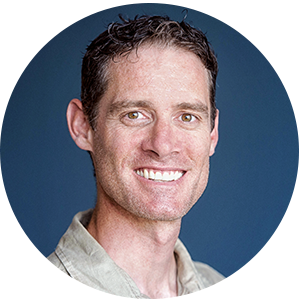 Well, that was quite something.
I've spent my whole professional life working on social change. More than 20 years in the not-for-profit sector mostly focused on raising awareness about sustainable development and climate change. Most of that work has involved trying to align people of different interests and agendas to help them find common ground in order to enact some kind of change. I've come to realize in that work that trust is the most important factor. When it can be cultivated, good things usually happen. When it is absent, it is very hard to make progress.
The idea for the Possibility Panel started when a small group of us came together to express our mutual frustration to one another about the Fair Deal panel. We felt that the whole exercise was misguided and poorly framed – and that it was asking the wrong question, a sentiment that is expressed well in this piece.  Hundreds of people contacted Emma and Ted after it was published and asked to be included in whatever we decided to do next to follow it up.
So, we decided to have a little fun with the idea that all big issues these days seem to require a panel to resolve them. We started talking to people about the idea of striking a different kind of panel – this one focused on possibility and what the future requires of us. Panelists' mandate would be not just to share wisdom but also to listen to the ideas of Albertans about the future and help us engage people in the dialogue. We targeted people from a range of backgrounds who were recommended to us or who we knew to be accomplished in their own communities and who we also perceived to be capable listeners. We tried to constitute the panel of community leaders in a way that reflected as best we could the diversity of modern Alberta, knowing we'd likely fall short of that high bar. We consciously recruited people who were not partisan elected officials, to try to avoid the whole effort being tagged as too much of one political orientation or another, knowing that there is inherently something political about engaging on public topics. We went out of our way to engage some people who probably lean a little bit left and others who lean a little bit right, but all of whom see value in engaging with people of different viewpoints.
Fast forward to three days ago when we launched the Possibility Panel. We decided to frame the launch in the context of the polarization of the US election through this op-ed.
It has been fascinating to see the response, especially for those of us with limited experience with being in the public eye. There were some things that went as we had hoped and expected. We were thrilled by the extremely positive and supportive response we got from many people for whom the message resonated. More than 1,000 people followed The Next 30 on Twitter on the first day, which was beyond our expectations. We received an overwhelming amount of positive e-mail, expressions of support, offers to help, and sign-ups for our newsletter. Hundreds of people signed up for the online sessions.
The surprise came in the form of the anger our announcement seemed to cause for some people.  Surprisingly, the most negative reactions to The Next 30 seemed to come from opponents of the current provincial government, who interpreted our call for Albertans to come together as a critique of their efforts to hold the government to account. It is not that.
There are big, tough questions about Alberta's future that need to be asked and need to be explored. We'd like to do that in a context of mutual respect with others who'd like to do it that way. That's what the Possibility Panel is about.
We made a couple of obvious mistakes out of the gates. The Next 30 website should have listed who was behind it and how it was being resourced. It does now. The Panel needs still more diversity, and we'll improve that before the main Panel sessions begin.
The op-ed's focus on polarization rubbed some people the wrong way. The truth is that our main beef is not with partisanship. And it is not with activists demanding greater social justice. Our feeling is that a better path for our province is needed and possible. Our frustration is with too much focus on the short-term, too much looking backwards, and especially too much seeing enemies in our midst. Our invitation was and is to those who are similarly concerned – especially those who for some reason or another are unwilling to get engaged in politics – to join us in sharing ideas about Alberta's future. The launch has shown that there are many people like that.
It has also shown very clearly why many (most?) people are so hesitant to get involved or even to share their views publicly. The accusations and insinuations get very personal, very quickly.  So, based on our first couple of days' experience, let me share a deeper appreciation than our launch initially conveyed to the brave men and women who put themselves out in public as elected officials. In this age – as our very brief experience of the last couple days has shown – you and your families must have very tough skin to do so.
Trust is evidently and understandably in very short supply in Alberta these days. It's going to make progress hard. But we have to try.
We intend to try to earn your trust. If our effort falls short in that regard or overall, I know I personally will take comfort in at least having tried and in having done so with a terrific group of people. But that's not how I expect it to go. I think we'll learn; I think we'll grow; I think we'll connect; I think we'll be inspired; and I think that will help some people raise their voices and feel heard. That, to me, will be success.
I look forward to seeing you at the Warm-up sessions.
Chad Park
The Next 30 Co-founder